Build Beautiful Popup Notifications and Subscribe Form in Just Minutes. No Programming Knowledge Required. It's Really That Easy!
Beautiful Optin Form Designs
The Easy Notify Pro Builder allows you to create visually stunning optin forms that are optimized for the highest conversion rates. You can create various types of optin forms.
PopUp Frequency
Determine how often a popup appears to a visitor. It can appear every time they visit, or every week, or even just once a year.
Easily Add Videos to Your Popups
Adding video to your popup increases your visitors actually responding to your call to action. The audio-visual experience that video create is a great way to instantly capture your visitors attention.
Customisable Popup
This takes about five minutes, and you can change everything from the color and header, to the image and call-to-action. You can also add social share buttons.
Targeted Popup Placements
To increase your subscribers. Easy Notify Pro allows your to choose where your popups are seen and what popup your visitors see.
Social Media Share Butons
You can promote your content by sharing to the most popular social networking with very easy like Facebook, Twitter, Pinterest, Google+ and also via email.
Easy Notify Pro integrates with all major email marketing softwares including: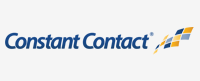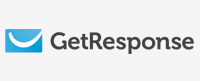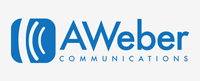 Powerfull Settings Panel
Just imagine, what you can do with over 100+ available options to adjust your Notify as you like just in one or two clicks
Easy to customize
It's very customizable plugin that allow you to set display whatever you want like adjust colors, positions, special effect and much more with one or two click
Regular updates
When there is a regular release of a WordPress Core update, we update the plugin promptly (1-2 days depending on plugin compatibility lag time)
Best Support Teams
We do our best to serve you with the quality you deserve, we will fight for any issues, and we are here for 7/24